Automation and communication tailored to your customers will increase your business revenue!
Check what we do
We partner with:
What we do
Our expertise is built around implementing, developing and evaluating marketing automation processes.
We combine knowledge and experience gained in the areas of: sales and consulting as well as implementation and operation of Marketing Automation and CDP solutions.
We personalize marketing communication in omnichannel.
Having backgroud of both sides:
technology suppliers and the end customer enables us to understand needs and goals from different perspectives hence we know how to get the most out of the cooperation.
Among our customers you will find companies from various industries, including: clothing, household appliances, home decor and widely defined retail.
We help to achieve business goals, build strategies and implement them effectively.
Who we are
Who we are
We are a Marketing Automation Agency Vecton: a close-knit team of technology enthusiasts and practitioners who believe in continuous development. We are looking for new solutions to existing problems and constantly study trends. None assumptions are taken for granted and new solutions are tested all the time. We push the boundaries of what is possible by combining experience and the potential of technologies.
We have years of experience in working with data – from organizing it to finding insights and making data-driven decisions.
We know best practices, the most common mistakes as well as the strengths and weaknesses of different technologies.
Vecton team
Arek Kustra
Founder & CEO
Arek has 18 years of working experience in customer analytics, market research, and personalised marketing with companies from CEE, UK, and the US. Before Vecton, he led the Polish Client Services team of Exponea (now Bloomreach) and managed Data and Analytics at Agora SA.
Karolina Lipińska
COO
Karolina serves as the Chief Operating Officer at Vecton, with several years of experience in marketing automation. She has worked with clients across various industries and shares her expertise through teaching postgraduate courses on personalization in e-commerce at Kozminsky Academy.
Kornel Foks
Senior CRM Consultant
Kornel is a seasoned marketing automation expert with a primary focus on Bloomreach. His experience spans various projects, from platform integrations to strategic development. Kornel has made a significant impact in diverse industries, including e-commerce, insurance, and restaurants, showcasing his dedication to analytics and unwavering attention to detail as key contributors to his success in marketing automation.
Joanna Bieńkowska
CRM Integration & Technology Consultant
Joanna is a dedicated technical and integration consultant specializing in the dynamic realm of marketing automation, armed with a passion for technology and a degree in computer science. With experience in diverse sectors and a keen eye for detail and problem-solving, Joanna handles the technical intricacies and ensures seamless integration of marketing automation solutions and personalized campaigns.
Maksymilian Hima
CRM Business Consultant
Maks is a Marketing Automation and CRM expert, with a focus on the Bloomreach and Salesforce ecosystems. Being a certified professional in the fields of Business Analysis and AI, his approach to MA solutions, incorporates the use of, and governance over, the most cutting-edge technologies, that Customer Lifecycle Management has to offer.
Mateusz Witkowski
CRM Integration & Technology Consultant
Mateusz, a dedicated technical consultant at Vecton, specializing in the dynamic realm of Marketing Automation technology. With a passion for staying ahead of the curve in this ever-evolving field, Mateusz brings an impressive self-taught proficiency in various programming languages. His deep understanding of cutting-edge technology ensures Vecton's continual innovation and effective solutions in the Marketing Automation landscape.
Sara Juźków
People & Operations Manager
Sara has a passion for creating positive and productive work environment. Having two years of experience in this field, combined with my architectural background, helps me blend both technical and soft skills in my role. I'm engaged in building company's culture, managing employee relations and streamlining internal processes. Well-organised with a self-mastered ability to create efficient to-do lists. On the growth path to become a process master. Outside of work, I enjoy graphic design, exploring local antique markets, traveling and singing. Personally, an ambivert, thriving both in social settings and in solitude.
Paweł Waśkiewicz
CRM Business Consultant
Paweł - Marketing Automation Specialist with a unique blend of expertise. With a background in a big media house, knows the pulse of the industry. He is dedicated to enhancing marketing automation solutions, guiding our clients to achieve their goals, and harnessing the full potential of marketing automation. Pawel is a data enthusiast, he thrives on drawing insights from data, is passionate about new technology, and is always on the lookout for innovative, out-of-the-box solutions that drive success.
Łukasz Gajos
CRM Integration & Technology Consultant
Lublin University of Technology graduate. Łukasza has gained his first experience in operations automations within data enrichment and annotations company, where he was responsible for implementation of various automations. Focused on gaining knowledge and continuously developing his skills, has analytical style of thinking, which leads to constantly seeking new automation opportunities, always excited to solve problems that require a new and different approach. Spents his free time on sketching, gaming, shooting and archery.
Tomasz Jamka
Head of Growth
Our values
Entrepreneurship
We propose solutions proactively. We understand the business, its short- and long-term goals. We focus on effectiveness. We make decisions based on data.
Independence
We are united by a passion for MarTech. We are honest and objective. Definitely. Our client's success is our success.
Partnership approach
We share all our knowledge. We focus on long-term relationships based on the success of both parties. We approach each customer individually.
Openness
We are motivated by continuous development. We learn and we have a constant desire to discover new areas of MarTech.
Is it for you
Let's talk if
You want to check whether the currently conducted activities are effective, get a recommendation on how to use the full potential of the system
You are planning to implement comprehensive Marketing Automation technology, but you do not know which solution is best for you
You want to implement Marketing Automation for the first time
You need ongoing support in using the full capabilities of the Marketing Automation / CDP tool
You need technical support in implementing the Marketing Automation / CDP platform
Our Marketing Automation offer
Extensive consulting and guidance in choosing the best Marketing Automation/CDP  based on your needs and goals
Comprehensive support in the preparation and integration of the Marketing Automation/CDP techbology
Preparation of a business strategy in the area of Marketing Automation/CDP
Practical hands-on support in using the full potential of the Marketing Automation/CDP technology
Our clients' reviews
We partnered with Vecton as we needed an agency who could help us with our ambitious migration timeline to the Exponea platform. Vecton helped us successfully navigate any technical hurdles and also enabled us to get the most out of the platform from the get go.
We were looking for a professional partner who understands the dependencies between CDP technology and business. Vecton met all our requirements and that is why we decided to develop MarTech projects with them.
Vecton team are technology geeks with outstanding marketing skills. People who deeply understand the intricacies of MarTech, can quickly spot the hidden potential in data and use it at all stages of work.
The main goals of the implementation have been achieved: customer satisfaction with purchases in the Vivamix store has increased, the customer service office saves valuable time, and the effort to inform customers is significantly reduced, revenues have increased. Thank you!
Our collaboration is a mutual inspiration and what I value most on a daily basis: reliability, versatility, good communication, organization and professional attitude.
We had the opportunity to work with the Vecton team during the implementation of the marketing automation tool. Valuing their knowledge and experience, we could not imagine further activities without engaging the team.
Vecton won us over with their keen understanding of our needs, professionalism and vast experience of the entire team.
Vecton perfectly fits into the needs of our business model, which requires personalized communication with the client and many dedicated solutions. I particularly appreciate their flexibility and an active search for solutions for non-standard needs in our cooperation.
I am sure the paths in business do not cross by accident. We were looking for a Partner who, just like us, would look far ahead, who would see what others only dream about. And we found it – it's Vecton.
We decided to team up with Vecton to learn from their expertise in marketing automation and personalization, and to accelerate the pace of growth in this area collaboratively with them.
Meet our clients:
Contact us
Take the first step by completing the form. We will contact you soon.
Message was sent!
We'll get in touch with you soon.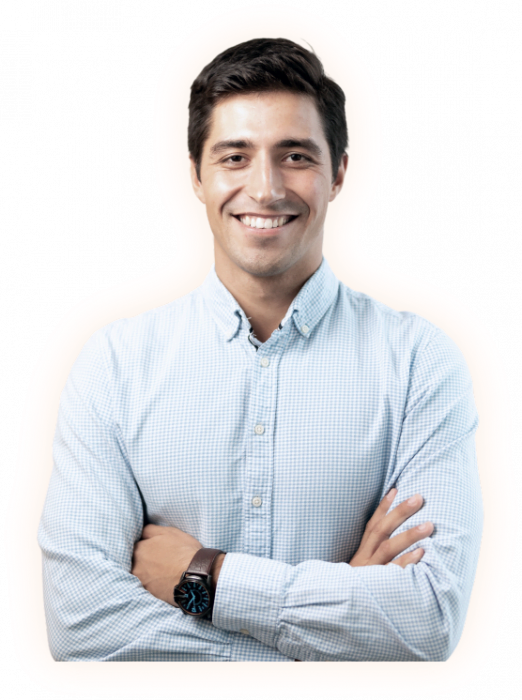 Hey!
We bridge the gap between technology and business.
We unlock marketing automation potential.
We let the technology do the magic.
Want to join the adventure?