? location: remote, Europe
⌛ type: full time
? department: delivery, consulting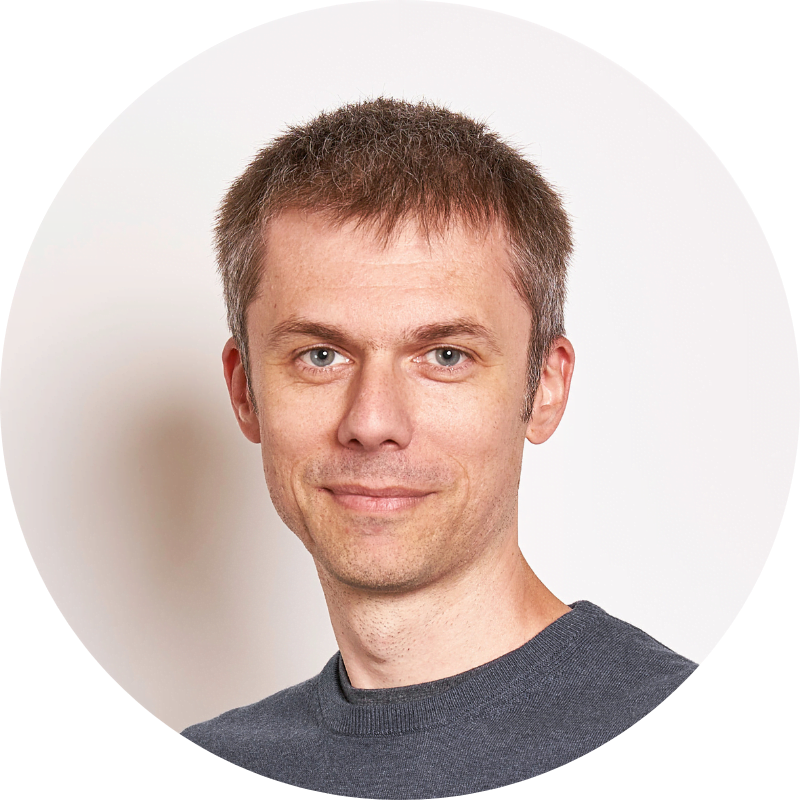 Hi, I'm Arek, the founder and CEO at Vecton. Vecton grew out of my passion for data, analytics, and technology. These three meet in marketing automation area, so not surprising I dove in it early, first at Exponea / Bloomreach Engagement, and then, yeah, Vecton, this is how it starts ?
Vecton, is a team of persons united by the idea of creating a safe, inclusive and special place where everyone can be fully themselves. The place each of us will remember as the most significant work experience in our career. More the place we live in then just a workplace. The place that belongs to us – that's why we value care so much. We bring an exceptional value to our loved customers, and somewhere around the business is hitting records ?
Vecton is a company on a mission of bridging two edges of a chasm between rapidly changing CDP/DXP technology and human ability to understand, implement and benefit from it. The adventure began two years ago, till today we've made a team of a dozen awesome individuals, a great culture based on "people first" value, several dozen happy customers, Bloomreach Engagement mastery and black belts in several other marketing automation platforms. We are proudly customer centric and vendor agnostic, which means we don't favor or sell any particular platform. We work for customers from EU, UK and US, we cope with toughest tech integration and business consulting projects, we strongly believe in unlocking unlimited MarTech potential for our customers thanks to our help. Thanks to our strong tech skills and our approach we work hand in hand with Bloomreach, Optimove, Braze, Synerise, User or Salesmanago as an extension of their delivery efforts. Here you can find a couple of cases we've made: Vivamix, Jenson USA, Wojas or Taniaksiazka. Last but not least, we're still hungry, it's still day one for technology, and we're still dreaming of making something spectacular – that's why we need you ?
We are currently on the lookout for an Integration and Technical Consultant and Marketing Automation Consultant to join our adventure. Your main responsibility in this roles will be assisting our customers in their marketing automation efforts. A spectrum of activities involved in this role includes proactive listening, problem solving, business consulting, teaching, training and mentoring, and above it all over-communicating – the last part is the most important, and the one we're particularly proud of. Here are some people you would be joining: Karolina, Michalina, Łukasz.
About the roles
It is an ideal role for a student or fresh graduate interested in learning more about the marketing automation and tech consulting world. You will work in a young, good team and learn everything about marketing automation, tech platforms that allow CLTV and loyalty increasing, learn this whole revolutionary business from inside. Btw – you can start working when the summer exam session ends so the beginning of July would be perfect. It would be best if you are based in Warsaw (we like to integrate a lot and don't want you to miss out on these opportunities), but we're open to other locations as well!
What will you be doing?
In this role your main responsibility will be helping our customers – you will start from understanding their business, collecting data, proposing solutions, implementing them, all the time keeping permanent communication with the customer the highest priority and state of the art. Your goal will be to ensure the customer gets everything possible out of the marketing automation technology – which is fully aligned with Vecton's mission of unlocking marketing automation potential for people and businesses.
Daily you will be handling with:
client automation needs on their Marketing Automation platforms like Bloomreach,Synerise, Optimove, Braze, Salesmanago etc.;
planning marketing automation activities for our clients so that their businesses can keep growing;
supporting in developing holistic strategies for the perfect use of marketing automation;
analyzing and visualizing data to measure what matters
designing integration architecture and integrating Marketing Automation / CDP platform with clients' technical stack*
developing automations within Marketing Automation / CDP platforms*
building web services connecting clients' systems and Marketing Automation / CDP platforms*
(* Integration and Technical Consultant only)
We are looking for you – aka. "requirements" or "must haves" – if you are:
curious what this "marketing automation" thing is;
coachable, happy to develop yourself, gain knowledge and get involved (you've got to learn quickly!);
a good team player;
detail focused, no stranger to logical thinking and you didn't fail math in school;
passionate with new technologies;
ready to work with clients on daily basis (yes, you will have to talk with them),
fluent in Polish and English (C1+ level)
experienced in programming with front-end technologies (JS/JQuery, HTML, CSS) *
competent in programming solutions based on REST API *
capable of making Node.js / Python web services *
trained in quality test cases writing *
(* Integration and Technical Consultant only)
It would be nice if you:
are familiar with basic marketing concepts;
have experience working with Marketing Automation platforms (Bloomreach, Salesmanago, Synerise, Insider, Hubspot etc.) or email marketing systems (GetResponse, Mailchimp, ActiveCampaign etc.)
have experience in working on e-commerce solutions / you know how the Internet and online stores work,
you have a basic knowledge of HTML and CSS
are skillful in using SQL and BigQuery databases *
used to work with Google Cloud / AWS / Azure platforms *
(* Integration and Technical Consultant only)
What's in it for you:
Marketing Automation projects with best brands from EU, UK and US, like

Pretty Little Thing

,

Neonet

,

Tatuum

,

Raisin

or Finnisterre;
Flexible working hours (however yes, it's a full time job!);
Remote work or, if you prefer, from a modern office in the center of Warsaw's Praga district;
Competitive salary and guaranteed time-off (26 paid vacation days) & sick leave;
Private medical care with Medicover (optional Family Package), Multisport card;
Inclusive and open-minded organization that prioritizes learning;
You'll be having lots of independence, impact and trust ?
Recruitment stages:
Discovery call (20-30 min) – hop on a quick call with

Karolina

– our Head of Delivery so that we can make sure that our offer meets your expectations and vice versa!
Technical interview & peer panel (60 min) – talk to your future manager (

Karolina

) & colleagues about what you need to thrive, your past experiences, challenges, and expectations regarding your future development.
Demo day & executive interview (2-3h) – come to our office, spend some time with one of the team members, design a sample automation scenario and try out for yourself how it feels to work as Marketing Automation Consultant at Vecton! In between you can expect a short 30-min. interview with a C-level person to make sure that you'll find yourself aligned with our mission, culture & values!

Sounds good? Apply for Business Marketing Automation Consultant or Integration and Technical Marketing Automation Consultant – fill out the questionnaire and give us a while – we'll get back to you ASAP ?