Automation and communication tailored to your customers will increase your business revenue!
Check what we do
We partner with:
What we do
Our expertise is built around implementing, developing and evaluating marketing automation processes.
We combine knowledge and experience gained in the areas of: sales and consulting as well as implementation and operation of Marketing Automation and CDP solutions.
We personalize marketing communication in omnichannel.
Having backgroud of both sides:
technology suppliers and the end customer enables us to understand needs and goals from different perspectives hence we know how to get the most out of the cooperation.
Among our customers you will find companies from various industries, including: clothing, household appliances, home decor and widely defined retail.
We help to achieve business goals, build strategies and implement them effectively.
Who we are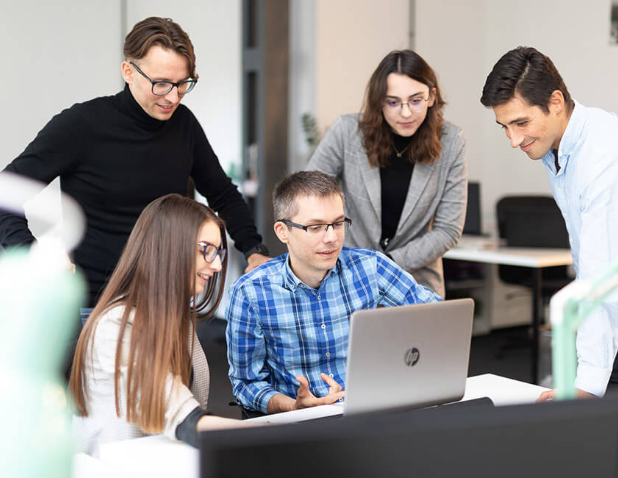 Who we are
We are a Marketing Automation Agency Vecton: a close-knit team of technology enthusiasts and practitioners who believe in continuous development. We are looking for new solutions to existing problems and constantly study trends. None assumptions are taken for granted and new solutions are tested all the time. We push the boundaries of what is possible by combining experience and the potential of technologies.
We have years of experience in working with data – from organizing it to finding insights and making data-driven decisions.
We know best practices, the most common mistakes as well as the strengths and weaknesses of different technologies.
Vecton team
Arek Kustra
CEO
Data analytics expert with many years of managerial and consulting experience. Recently, he managed the Polish branch of Client Services at Exponea. Previously, he created and developed the research and analysis department of Gazeta.pl, co-supervised the development of Polish Internet Research, implemented innovative Big Data solutions for personalizing content and advertising on the Internet.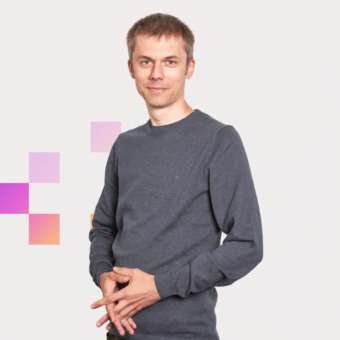 Dawid Szymula
Sales Director
For 3 years associated with Marketing Automation and Customer Data Platform technologies. He gained experience at SALESmanago and Exponea, where he developed the Polish market from scratch. During that time he got to know the whole range of technologies and their possibilities. He helped define the goals and needs of SMB and Enterprise companies from the clothing industry to the financial industry.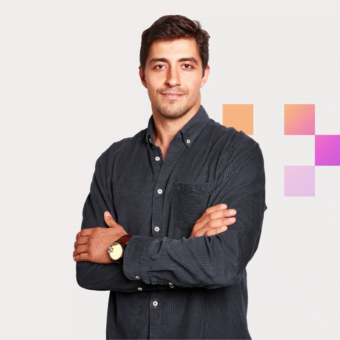 Karolina Lipińska
Lead Business Consultant
A specialist with several years of experience in marketing automation. The most important thing for her is the continuous development and exchange of knowledge. She is constantly exploring MarTech tools to maximize their potential.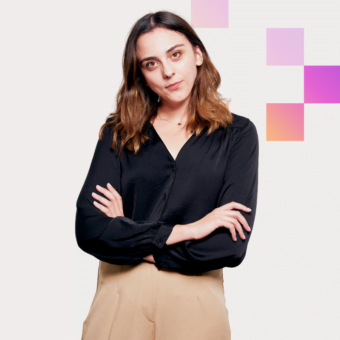 Łukasz Franczak
Head of Intergation & Technical Consulting
Customer Data Platforms integration expert with broad experience on projects in CEE, UK and US. Łukasz combines technological expertise with a strong analytical background.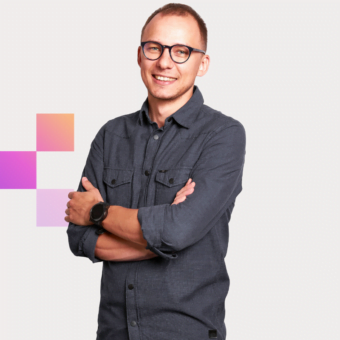 Joanna Bieńkowska
Integration & Technical Consultant
A real programming enthusiast and PJAIT graduate. She focuses on continuous development, especially in the fields of databases, frontend and creating own applications. Joanna takes care of the technical details of the Marketing Automation and Customer Data Platform technologies for our clients.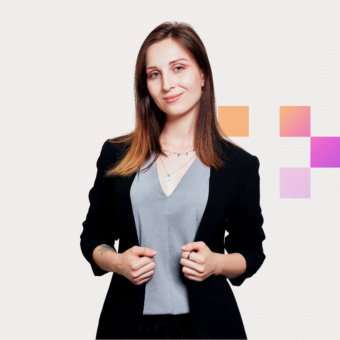 Łukasz Laskowski
Integration & Technical Consultant
He combines his programming education at the Warsaw University of Technology with an interest in marketing and sales. He gained his first experience on the Salesforce platform - he is currently working on various CDP technologies. At Vecton, he technically refines solutions, moving between the client's stack and the appropriate Marketing Automation tool.
Kornel Foks
Business Consultant
He gained experience in a start-up, where he operated and created solutions for e-commerce. Interested in AI programming and the impact of technology on marketing. Insight, combining many perspectives, focusing on a goal - this is his way of an effective project. Kornel is responsible for choosing the right marketing automation solutions to the individual needs of businesses, providing their recipients with the best possible experience.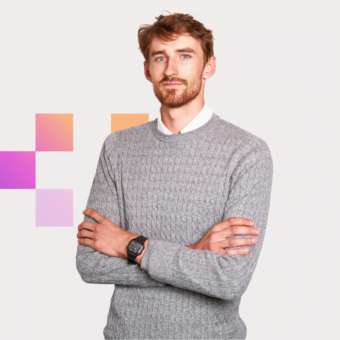 Justyna Prusaczyk
Business Consultant
In the past, as an E-commerce Specialist, she took care of the production and effects of online product campaigns for the purchasing club - on the domestic and foreign markets, and multi-channel campaigns (e-mail, SMS, VMS). She also ran the CX project, where she studied customer satisfaction in the event of resignation, return or complaint of products. She is a supporter of the optimization of repetitive and time-consuming tasks and processes.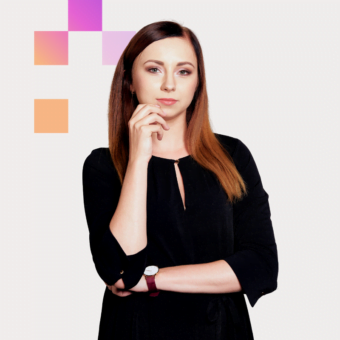 Tomasz Świtała
Business Consultant
An avid marketer with an entrepreneur soul. He gained experience in the education industry by designing marketing funnels and managing the e-mail marketing area. In the professional area, Tomasz works on the verge of marketing, analytics and sales in a digital environment. His priority is the effective implementation of objectives as well as the continuous optimization of processes and increasing conversions.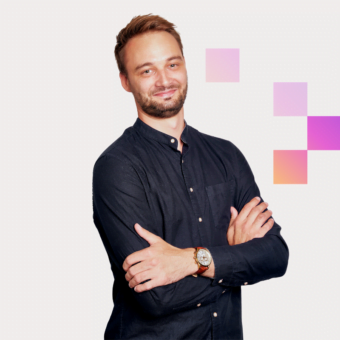 Michalina Leśniak
Business Consultant
In her professional career, she worked at the intersection of Project Management and development strategy. Michalina graduated from the Warsaw School of Economics in the fields of finance and accounting, quantitative methods in economics and information systems. What she appreciates most is the reliability in the approach to the given problem and the accuracy of the proposed solutions. Willing to constantly broaden her horizons in the area of Marketing Automation, she strives to create new and improve existing solutions.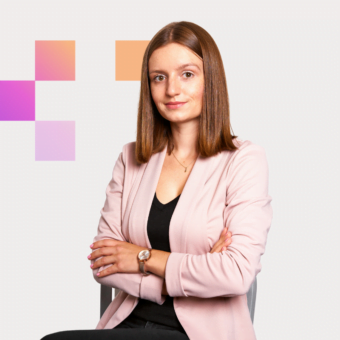 Our values
Entrepreneurship
We propose solutions proactively. We understand the business, its short- and long-term goals. We focus on effectiveness. We make decisions based on data.
Independence
We are united by a passion for MarTech. We are honest and objective. Definitely. Our client's success is our success.
Partnership approach
We share all our knowledge. We focus on long-term relationships based on the success of both parties. We approach each customer individually.
Openness
We are motivated by continuous development. We learn and we have a constant desire to discover new areas of MarTech.
Is it for you
Let's talk if
You want to check whether the currently conducted activities are effective, get a recommendation on how to use the full potential of the system
You are planning to implement comprehensive Marketing Automation technology, but you do not know which solution is best for you
You want to implement Marketing Automation for the first time
You need ongoing support in using the full capabilities of the Marketing Automation / CDP tool
You need technical support in implementing the Marketing Automation / CDP platform
Our Marketing Automation offer
Extensive consulting and guidance in choosing the best Marketing Automation/CDP  based on your needs and goals
Comprehensive support in the preparation and integration of the Marketing Automation/CDP techbology
Preparation of a business strategy in the area of Marketing Automation/CDP
Practical hands-on support in using the full potential of the Marketing Automation/CDP technology
Our clients' reviews
We decided to team up with Vecton to learn from their expertise in marketing automation and personalization, and to accelerate the pace of growth in this area collaboratively with them.
We were looking for a professional partner who understands the dependencies between CDP technology and business. Vecton met all our requirements and that is why we decided to develop MarTech projects with them.
Vecton team are technology geeks with outstanding marketing skills. People who deeply understand the intricacies of MarTech, can quickly spot the hidden potential in data and use it at all stages of work.
Our collaboration is a mutual inspiration and what I value most on a daily basis: reliability, versatility, good communication, organization and professional attitude.
We had the opportunity to work with the Vecton team during the implementation of the marketing automation tool. Valuing their knowledge and experience, we could not imagine further activities without engaging the team.
Vecton won us over with their keen understanding of our needs, professionalism and vast experience of the entire team.
Meet our clients:
Contact us
Take the first step by completing the form. We will contact you soon.
Message was sent!
We'll get in touch with you soon.